Meet Our Veterinary Team
Marvin Ellis , DVM
Dr. Ellis grew up on a family farm around Guthrie Oklahoma. He Graduated from OSU in 1978. Dr. Ellis is passionate about herd health and enhancing productivity in the beef herd. Dr. Ellis has 3 children, and 17 grandchildren. Dr. Ellis is very active in the St. Benedicts Catholic Church and youth program in Shawnee. He has been married to his wife Rachel for 53 years. When not working, Dr. Ellis is passionate about gardening, raising polled Herford cattle and drinking coffee.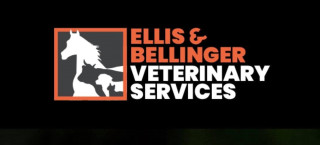 Chris Bellinger, DVM
Dr. Bellinger grew up in rural central Arkansas. He attended Arkansas Tech University prior to transfer to Oklahoma State University, where he got his DVM in 2010. Dr. Bellinger has an interest in a variety of veterinary topics, with a particular interest on the human animal bond as well as animals as athletes (racing, endurance, agility, hunting, etc) When not working Dr. Bellinger enjoys spending time with his two children Morgan and Mari.
Dr. Bellinger has many outdoor hobbies including boating, fishing, hiking, camping, scuba diving.